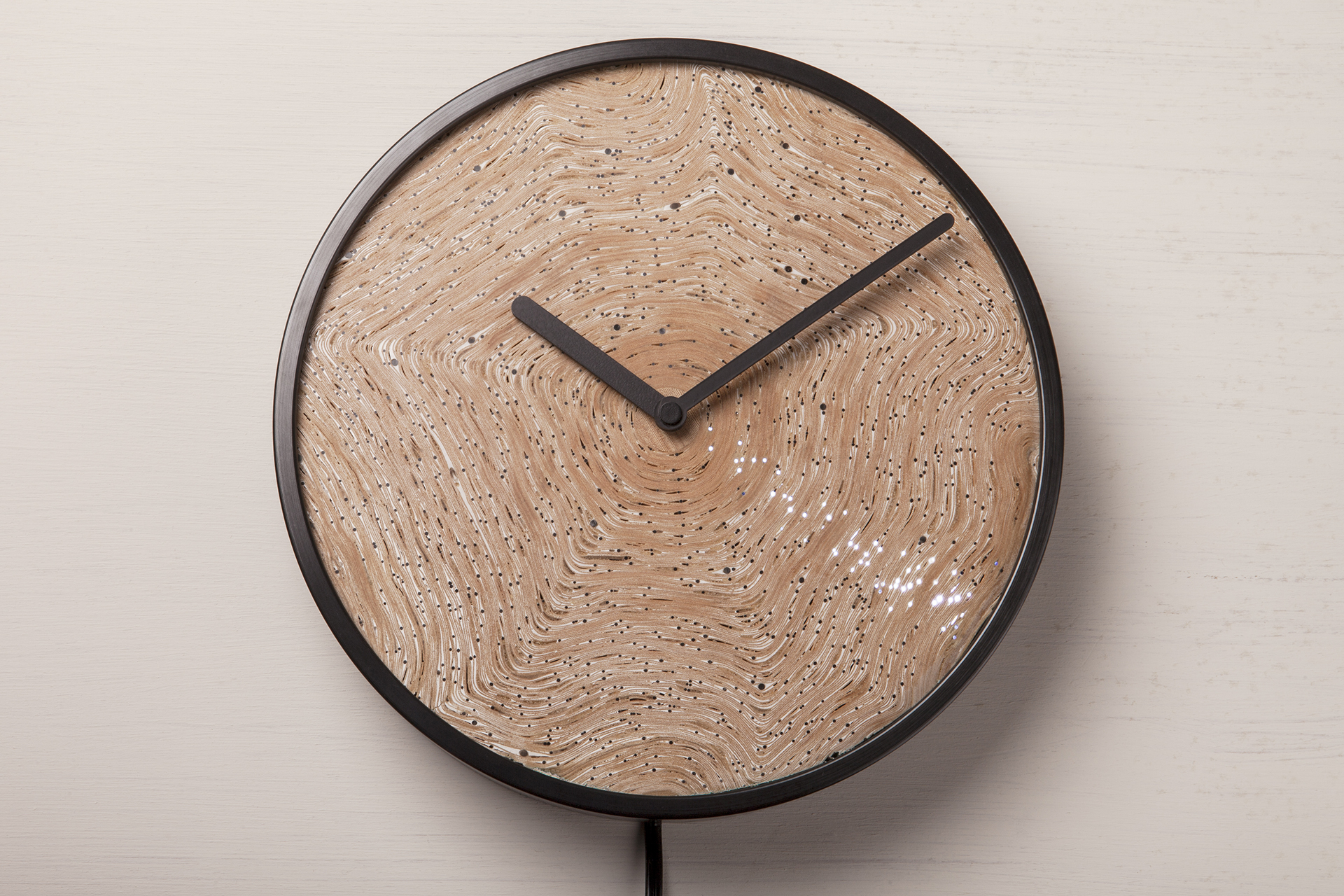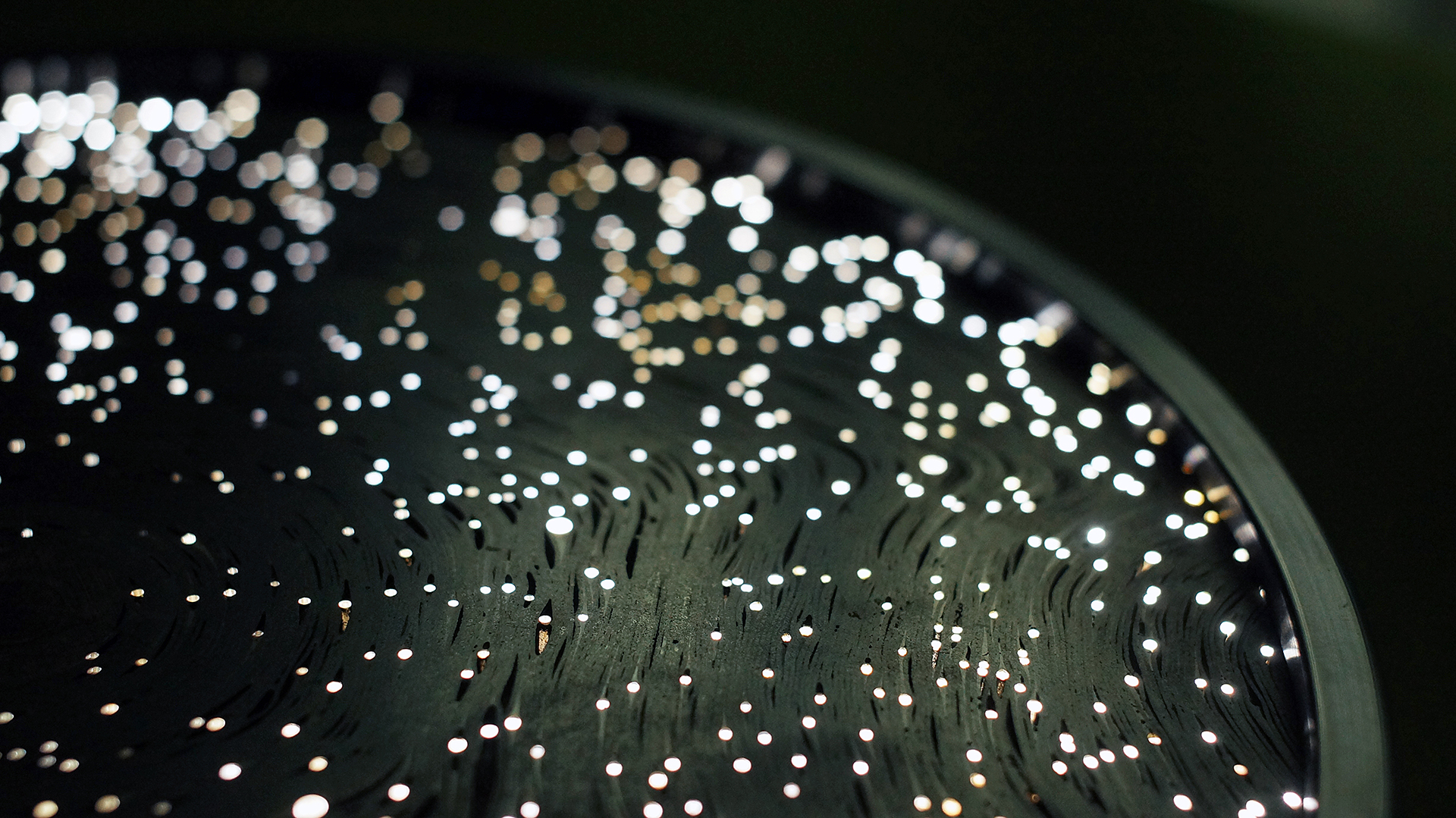 內外時鐘 Clock Inside Out
《內外時鐘》傳遞的訊息是「時空轉換旅程的起點」,當觀眾看到時鐘的瞬間,就進入了有別於外在世界的時間和空間,雖然時針和分針仍然隨著世界的時間在運轉,但秒針是依著觀眾的心跳節奏來前進,我們想提問的是:在「食間」內的流連駐足,如何改變我們的存在感?在食間和時間的內外轉換之間,我們的感知經驗究竟有甚麼改變?
This work signifies the unfolding journey of temporal and spatial transformation. When the audience encounters the "Clock Inside Out", they have fallen into a zone different from the external world. Though the hour hand and the minute hand move accordingly with time, the second hand moves accordingly with the audience's heartbeat. The question for the audience to ponder is: during our presence in the exhibition — "In My Tummy, In My Time", how has our sense of existence been changed? How have our physical sensations and experiences been shaped in this peculiar zone?